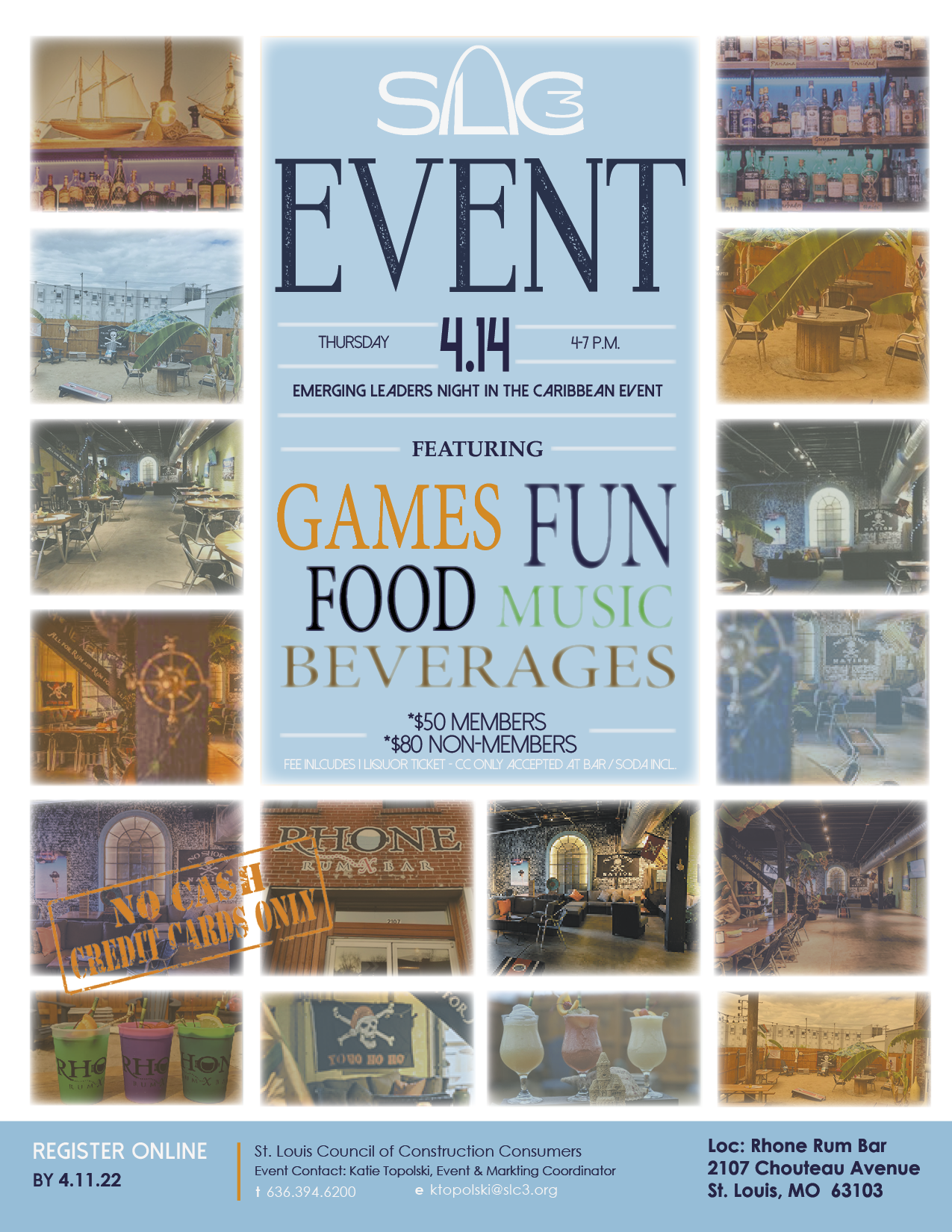 EMERGING LEADER'S NIGHT IN THE CARIBBEAN EVENT
Please join us for a night in the Caribbean and enjoy some island flare right here in St. Louis. We've been listening to the cries for networking and fun! This is a great event to get to know others in the industry or just have a great night with some pals from work or other connections. The Emerging Leaders of the SLC3 are excited to kick off spring with this warm weather inspired event. Please do dress comfortably in order to participate in the games. So if you must pack a bag and change after work!  It's island casual.  Plenty of food and non-alcoholic beverages included. One drink ticket is also included. If you wish to buy from the bar, please note they ONLY take credit cards. NO CASH.  Sign up early as spots are limited in this space!  Registration closes on April 11.
Print Flyer:
EMERG LEADERS DAY AT THE CARIBBEAN EVENT
Note: This event is not a training and education event and is not included in any comped arrangement such as for owners or for sponsors in order to cover our expenses per head.
Speaker
Mark Winschel (President)