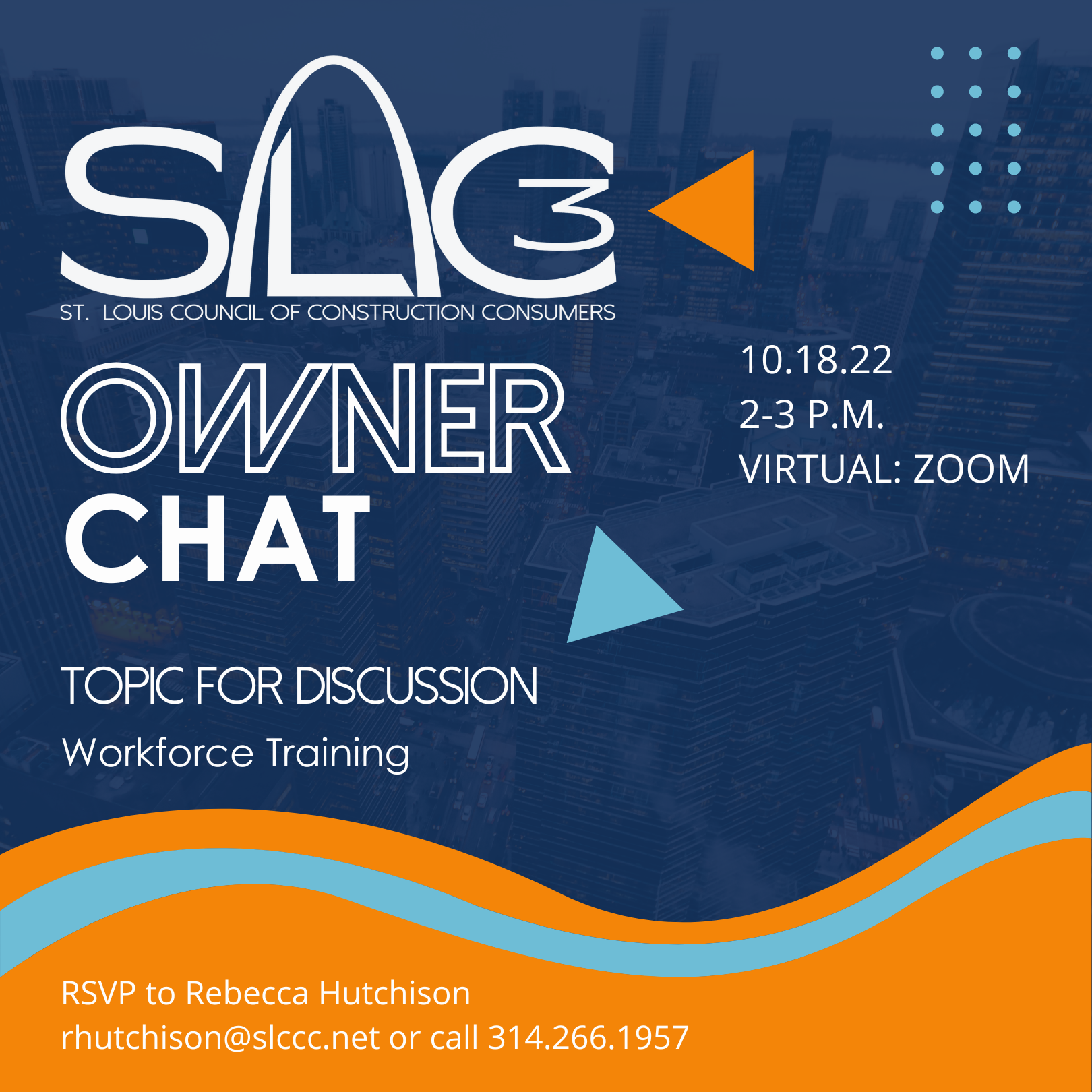 Owner Chat Room
Please join your peers our Owner ONLY chat room.  The topics are really up to you. Today the SLC3 has been working on the issue of workforce training and in particular new hires. As a result we may want to discuss some of those issues. However, all topics are welcome for discussion.  In the recent past we had discussions surrounding Covid, quicker payments for MBE/WBE companies, etc.
If you wish to share topics with Kelly ahead of the event, please send to kjackson@slccc.net.
The Owner (Consumer) Member ONLY ticket sales has ended!