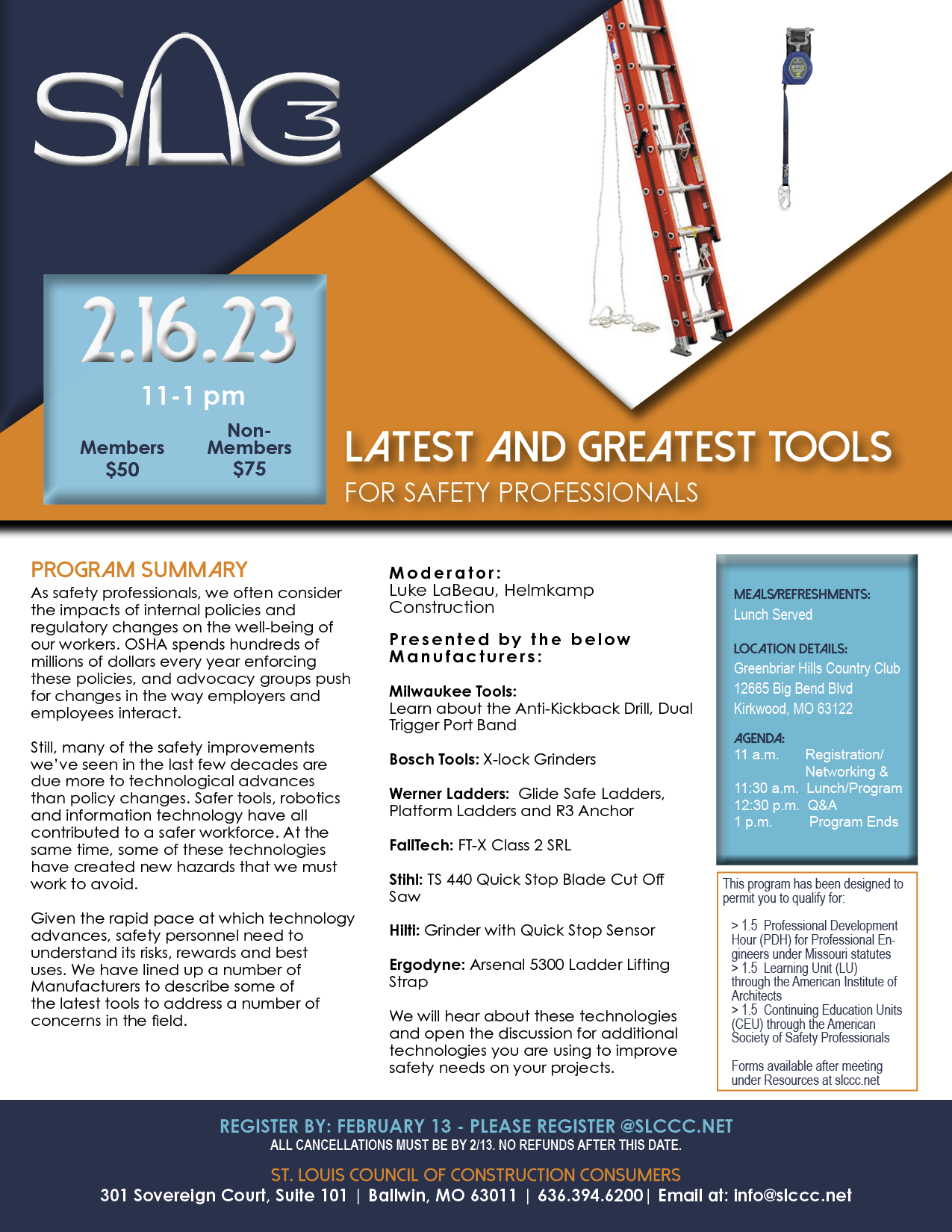 Safety Forum: Latest and Greatest Tools for Safety
Program Summary
As safety professionals, we often consider the impacts of internal policies and regulatory changes on the well-being of our workers. OSHA spends hundreds of millions of dollars every year enforcing these policies, and advocacy groups push for changes in the way employers and employees interact. Still, many of the safety improvements we've seen in the last few decades are due more to technological advances than policy changes. Safer tools, robotics and information technology have all contributed to a safer workforce. At the same time, some of these technologies have created new hazards that we must work to avoid. Given the rapid pace at which technology advances, safety personnel need to understand its risks, rewards and best uses. We have lined up a number of Manufacturers to describe some of the latest tools to address a number of concerns in the field.
Moderator: Luke LaBeau, Helmkamp Construction
Presented by the below Manufacturers:
(Note: Actual products on display)
Milwaukee Tools: Learn about the Anti-Kickback Drill, Dual Trigger Port Band
Bosch Tools: X-lock Grinders
Werner Ladders: Glide Safe Ladders, Platform Ladders and R3 Anchor
FallTech: FT-X Class 2 SRL
Stihl: TS 440 Quick Stop Blade Cut Off Saw
Hilti: Grinder with Quick Stop Sensor
Ergodyne: Arsenal 5300 Ladder Lifting Strap
We will hear about these technologies and open the discussion for additional technologies you are using to improve safety needs on your projects.