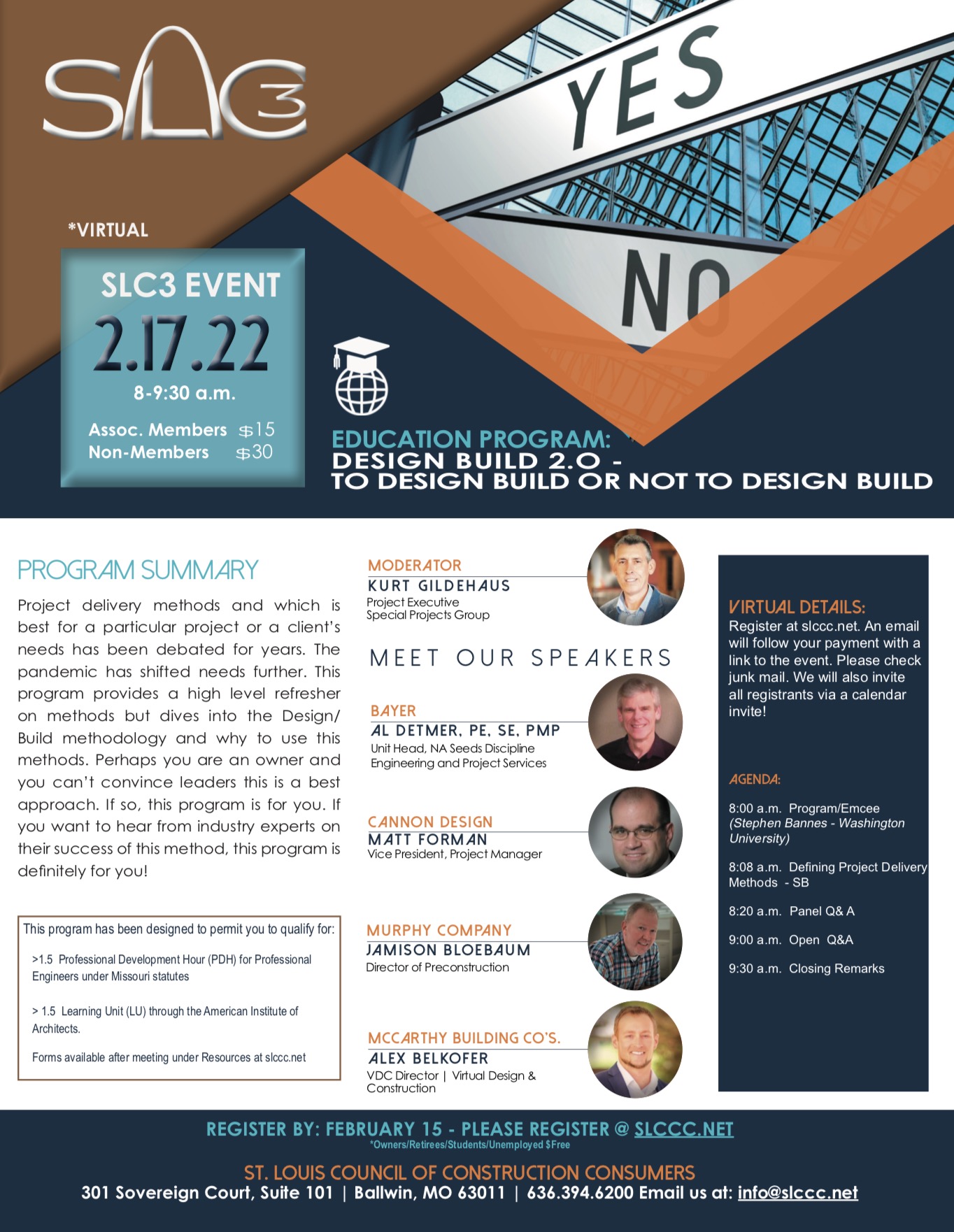 Design Build 2.0 Education Program: To Design/Build or Not to Design/Build
PROGRAM SUMMARY
Project delivery methods and which is best for a particular project or a client's needs has been debated for years. The pandemic has shifted needs further. This program provides a high level refresher on methods but dives into the Design/ Build methodology and why to use this methods. Perhaps you are an owner and you can't convince leaders this is a best approach. If so, this program is for you. If you want to hear from industry experts on their success of this method, this program is definitely for you!
This program has been designed to permit you to qualify for:
>1.5 Professional Development Hour (PDH) for Professional Engineers under Missouri statutes
> 1.5 Learning Unit (LU) through the American Institute of Architects.
Forms available after meeting under Resources at slccc.net
The Owner Members Free ticket sales has ended!
The Retired/Students Free ticket sales has ended!
The Associate Members $15 ticket sales has ended!
The Non-Members $30 ticket sales has ended!