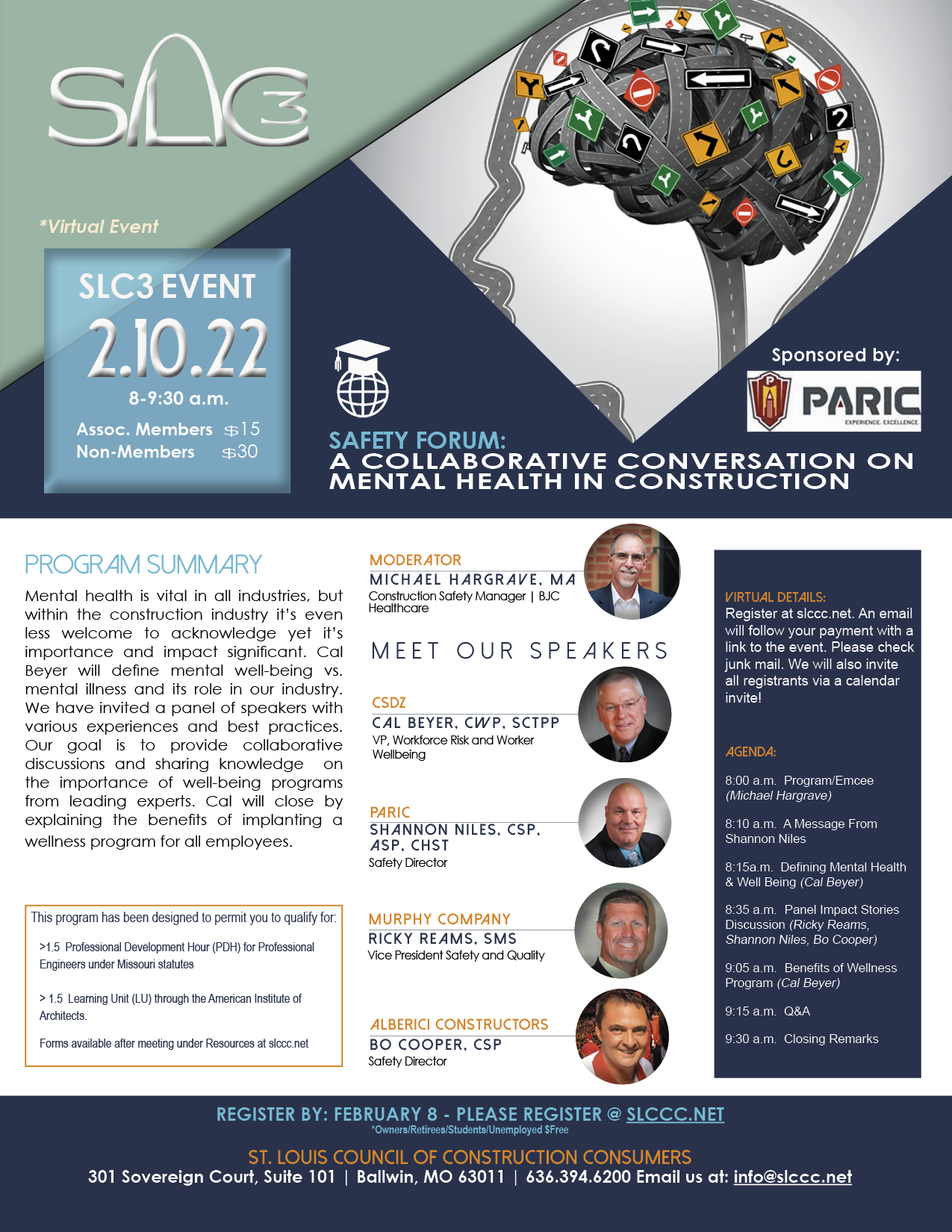 Safety Forum: A Collaborative Discussion on Mental Well-Being in Construction
PROGRAM SUMMARY
This program is designed for all leaders and employees of the region along with HR Directors and Managers. Mental health is vital in all industries, but within the construction industry it's even less welcome to acknowledge yet its importance and impact significant. Cal Beyer will define mental well-being vs. mental illness and its role in our industry. We have invited a panel of speakers with various experiences and best practices. Our goal is to provide a collaborative  discussion and moving forward. Cal will close by explaining the benefits of implanting a wellness program for all employees.
PROGRAM SPONSOR:
SPECIAL SUPPORT:
The Owner Members Free ticket sales has ended!
The Associate Members $15 ticket sales has ended!
The Non-Members $30 ticket sales has ended!