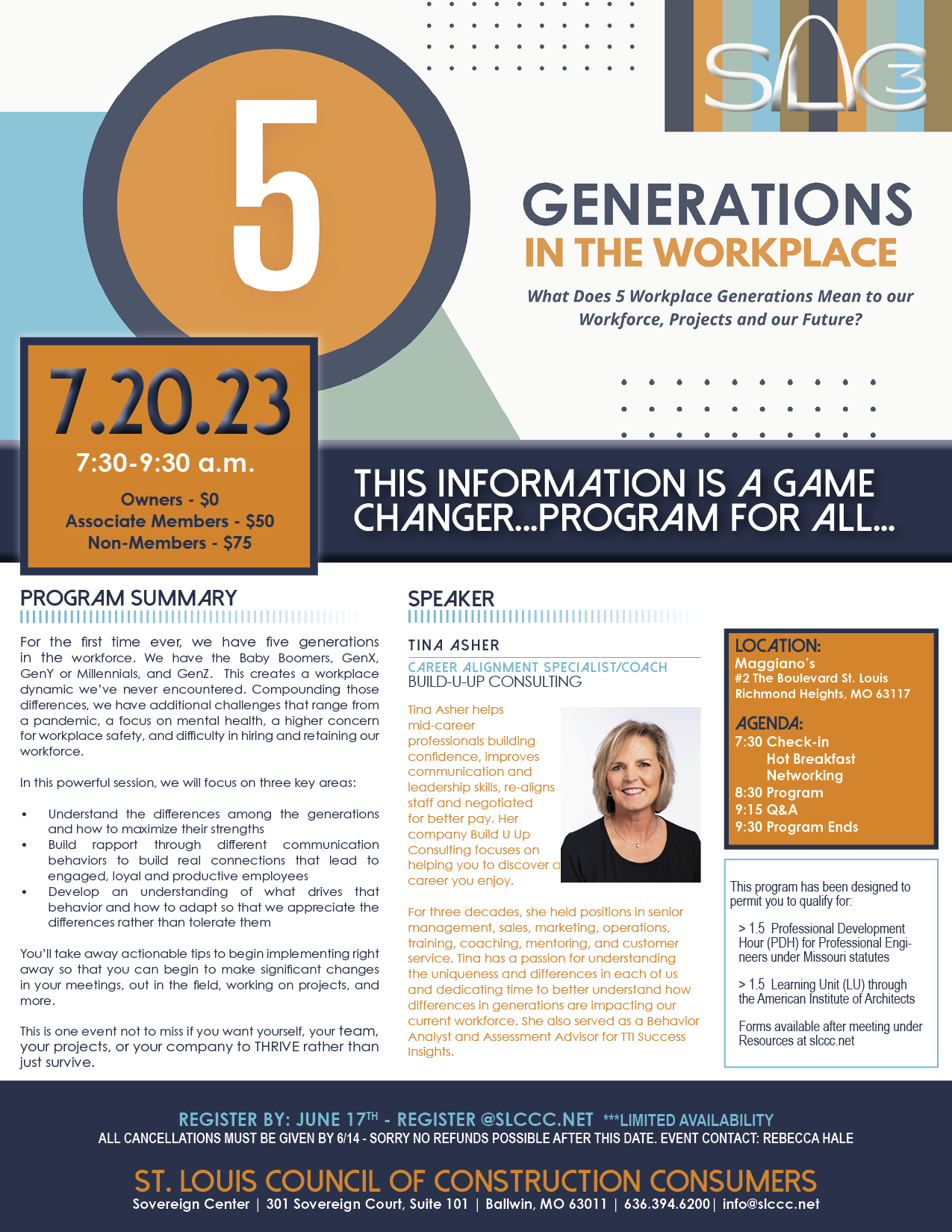 What Does 5 Generations in the Workplace Mean to our Workforce, Projects and our Future?
For the first time ever, we have five generations in the workforce. We have the Baby Boomers, GenX, GenY or Millennials, and GenZ.  This creates a workplace dynamic we've never encountered. Compounding those differences, we have additional challenges that range from a pandemic, a focus on mental health, a higher concern for workplace safety, and difficulty in hiring and retaining our workforce.
In this powerful session, we will focus on three key areas:
Understand the differences among the generations and how to maximize their strengths
Build rapport through different communication behaviors to build real connections that lead to engaged, loyal and productive employees
Develop an understanding of what drives that behavior and how to adapt so that we appreciate the differences rather than tolerate them
You'll take away actionable tips to begin implementing right away so that you can begin to make significant changes in your meetings, out in the field, working on projects, and more.
This is one event not to miss if you want yourself, your team, your projects, or your company to THRIVE rather than just survive.
We must accept, adapt and acknowledge our present to prepare for a better future.
SPEAKER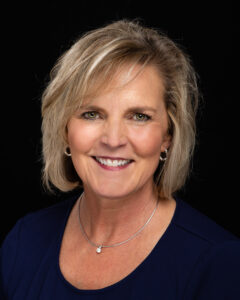 Tina Asher, Career Alignment Specialist
Build U Up Consulting
Tina Asher helps mid-career professionals building confidence, improves communication and leadership skills, re-aligns staff and negotiated for better pay. Her company Build U Up Consulting focuses on helping you to discover a career you enjoy.  For three decades, she held positions in senior management, sales, marketing, operations, training, coaching, mentoring, and customer service. Tina has a passion for understanding the uniqueness and differences in each of us and dedicating time to better understand how differences in generations are impacting our current workforce. She also served as a Behavior Analyst and Assessment Advisor for TTI Success Insights.
WHO SHOULD ATTEND?
Frankly everyone would benefit having the knowledge of our differences in generations and what that means for us in the workplace and in our daily lives. If you own a business, you likely have a multi-generational workforce spanning 4-5 generations. This is the first time this has ever occurred and it's making an impact.  But what is so unique and what should we know?  If you run a team, your the Superintendent or Foreman on the project site, or you work in an office among co-workers, everyone will gain knowledge and a greater sensitivity to what is unique and different with all generations and ideally walk away with a greater sense of understanding, appreciation and tolerance.  This one program won't fix all the issues in our workplaces but it is a step in the right direction.