Diversity Town Hall Virtual Series 2.0: Foundational Resources For Business Success
Click here for PDF:DIVERSITY 2.0 FLIER PRINT
MEMBER ONLY EVENT!  GUESTS ARE WELCOME VIA MEMBER GUEST INVITATION.
PROGRAM SUMMARY
At this Diversity Town Hall, you'll hear first from our two speakers who will briefly share resources to help you and your business:
better compete in the local design/construction market
build stronger partnerships with current and future projects
improve the framework for business operations
Then our moderator will lead the Town Hall Q&A and open discussion. Register Today! See below!
MODERATOR: Veta Jeffery, St. Louis County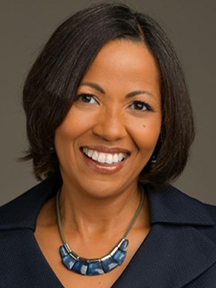 SPEAKERS:
Lakesha Mathis is the Director of the Diverse Business Accelerator. Mathis is an experienced business performance analyst and entrepreneur. Mathis has been a business owner for over 20 years and currently owns and operates a transportation company. Since the business was founded in 2011, it has doubled its contracts and increased annual revenue by 25%.  Mathis also served as a Senior Business Performance analyst at American Water for 10 years and helped the company realize over 2 million in savings from 2011 to 2016. These savings were the result of processes, policies, and procedures Mathis was responsible for creating, implementing, and managing.
Mathis understands what it takes to run a thriving business, and the unique barriers faced by women and business owners of color in St. Louis. Mathis brings this perspective to the Diverse Business Accelerator, as well as relationships with regional gatekeepers she has built over time through providing quality business services. She was a central force in the establishment of the Diversity Business Accelerator program and under her leadership the program has grown from a pitch competition to a full-scale business accelerator which helped 16* business owners grow their business revenues by 10% or more in 2020.
Mathis holds degrees from the University of Missouri – St. Louis (BA & MA) and has done post graduate studies of policy design, urban planning and nonprofit leadership & management.
Lynette Watson serves dual roles at the University of Missouri Extension-Small Business  Development Center. She is the Regional Director for the St. Louis region and the Diversity, Equity and Inclusion Director for the state program.
In her roles she supports a regional team that provides business coaching, training, counseling as well as access to resources for entrepreneurs and small business owners interested in starting, expanding or sustaining a small business. She also ensures the staff, leadership and clients of the SBDC operate in an inclusive and equitable environment.
Prior to the Missouri Small Business Development Center, Lynette was director of economic development at SSDN's Cherokee Place Small Business Incubator in South St. Louis, working with 10 fledgling microenterprises as well as assisting with the revitalization efforts of the Cherokee Business District.
Lynette's background includes serving as the Director of the Grace Hill Women's Business Center, a public/private partnership with the Small Business Administration.  During this time she co-launched the Women's Entrepreneurial Network Training Roundtable.
Lynette received her MBA from Webster University and her bachelor's in Economics from her beloved Spelman College in Atlanta, GA. She is also a graduate of the CORO Women in Leadership and the Saint Charles County Vision Leadership programs
Lynette co-owns several businesses including an event planning business NcreDaBle (pronounced incredible) Kreations, a strategic management consulting firm, LSW Strategic Management, LLC and HW Catalyst Group which focuses on assisting African American owned businesses prepare, strategize and take their seat at the table when deals are being conceived to ensure their inclusion.